Meet Our Faculty
Behind our dance studio's success are amazing, talented people who work hard to provide the best services to each of our students. Read on to learn more about our dance instructors in Jacksonville, FL.
Richard Downey
Co-owner & Director
Richard (Rico) Downey was born in Callahan, FL, and began his dance career after moving to Jacksonville at the age of 18. He received an Associate in Arts degree at Florida State College of Jacksonville (FSCJ), where he was also a part of the company danceWORKS. Over the years, he has built a name for himself in the Jacksonville dance community by choreographing for competition teams, teaching masterclasses, and continuing his dance training.
Rico has studied hip-hop, jazz, contemporary, musical theater, ballet, and, most recently, tap. He also works as a freelance choreographer and entertainer, performing in various venues across the US, including pageants, theaters, and clubs. Rico has worked for more than 10 years at TWDT and looks forward to many more.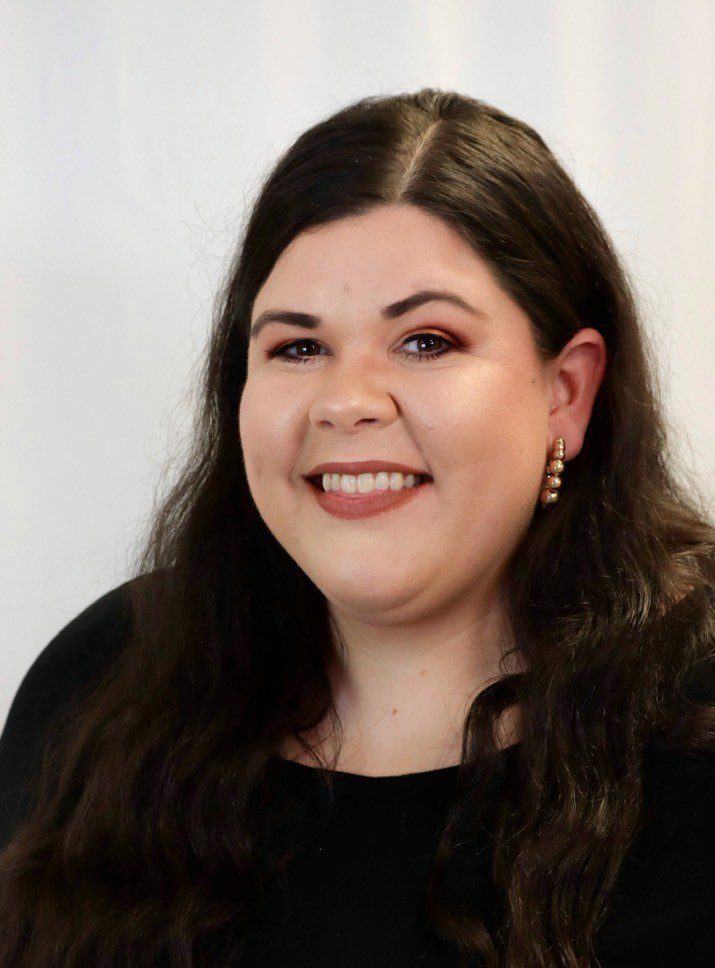 Hope Crawford
Co-owner & Director
Hope is a Jacksonville native who started dance training at the age of 3 and taught at the age of 18 under the direction of Linda Surrency at TWDT. She studied many dance styles during her training, such as jazz, ballet, pointe, tap, hip-hop, and contemporary. After high school, Hope continued her training at FSCJ in the dance program, where she earned her Associate in Arts degree and then transferred to Jacksonville University (JU).
While at JU, she furthered her training with jazz, ballet, tap, modern, and many masterclasses. Her favorite was a contemporary class with Mia Michaels. Hope earned a Bachelor of Business Administration with a major in Marketing and a minor in Dance. She is currently working on acquiring the CLI studio teaching certification and constantly learning by taking classes at various dance conventions. Hope is excited to be a part of the TWDT staff and continues to grow with her students.
Amara Rojas
Amara began dancing in 2003 at the age of 11 with TWDT. She quickly fell in love with tap and began branching out to other styles. At 13, she enrolled in the student-teacher courses provided by Linda Surrency. That is where her newfound passion for teaching began. Amara has trained in tap, ballet, pointe, jazz, hip-hop, and acrobatics.
After graduating from Sandalwood in 2010, she earned her Associate of Arts degree in Business Management and Technology. She completed the course to better understand how to run a studio. During college, she became an official staff member of TWDT, where she taught classes and ran the front desk. She has since become the office manager at TWDT.
A Committed Dancer
Amara has had the privilege of directing many TWDT performances around town, including recitals, Christmas tours, and National Dance Weeks. She continues her dance training and education by attending multiple conventions every year with TWDT. Classes taken at these conventions include student levels, teacher levels, and business insight.  
Amara is obsessed with tap communities, including Operation: Tap and iTapOnline. She is currently studying with CLI Studios featuring top industry professionals. She has also studied the Acrobatic Arts curriculum and hopes to be certified with them soon. Locally, Amara enjoys teaching and inspiring kids. It has been a dream come true for her to share her love of dance with her students and her sons, Gio and Jovian.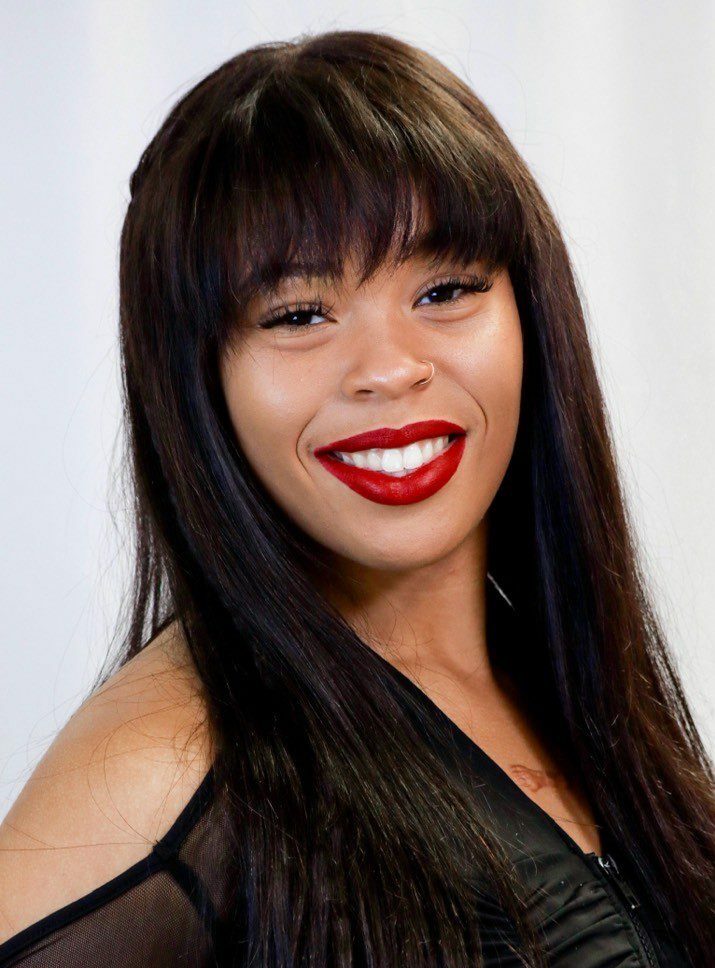 Da'sha Bland
Da'sha is a dancer and choreographer from St Louis. She has danced and taught in Jacksonville for three years and competitively choreographed for two. Da'sha is well-trained in many styles, with her favorites being majorette dance, contemporary, hip-hop, and jazz; she enjoys training and conditioning.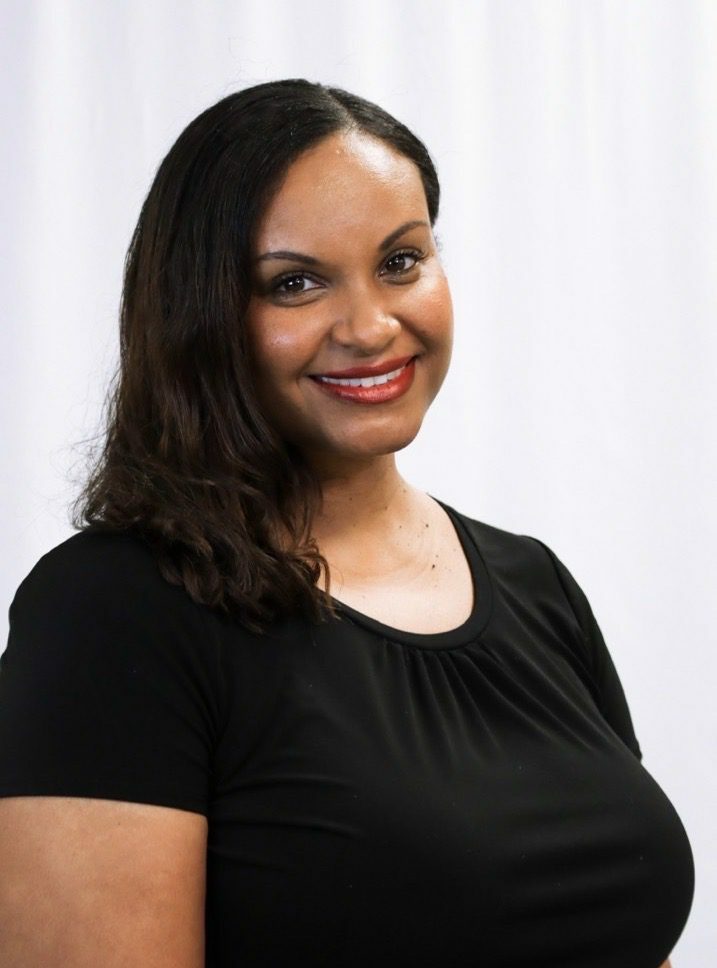 Natalie Ellison-Renk
Calling Jacksonville home, Natalie Ellison-Renk graduated from Douglas Anderson School of the Arts with a Performance Theatre emphasis. She holds a Bachelor of Arts degree in Communication Arts from Lees-McRae College and an M of Arts degree in Dance Studio Related Studies (Dance Technology emphasis) from Florida State University. Most of her dance training was at Jacksonville Christian Arts Center and The Father's Company.
Performing and Teaching Background
Natalie has 25 years of dance teaching experience at various Florida and North Carolina studios, including the Arthur Murray Ballroom dance franchise. Her performing background includes the following:
Collegiate Cheerleading
Musical Theatre (Chronicles of the High Country, Pippin, Footloose, Annie, Dreamgirls)
The NYC Joffrey Ballet (The Nutcracker)
Dancer for Gospel Artist Tye Tribbett's Live Recording of His Stand Out Album
Project Dance Staff
Dancer/Choreographer at Monarch Ministries
Troika Ranch Dance Company Internship (NYC)
Glory Dance Ministries
Founding Member of Cornerstone Christian Dance Company
She was also on the choreography team for The Grinch production at Celebration Church. Natalie has been on staff at TWDT for seven years, teaching ballet, pointe, and lyrical and musical theatre and choreographing for company and community outreach events, like Deck the Chairs and those in nursing homes.
Natalie is an ESE teacher at Terry Parker High School, a regional advisor at International Student Exchange, and a licensed massage therapist. She is married to Michael, and their daughter Ryann dances at TWDT. She also has two playful dogs.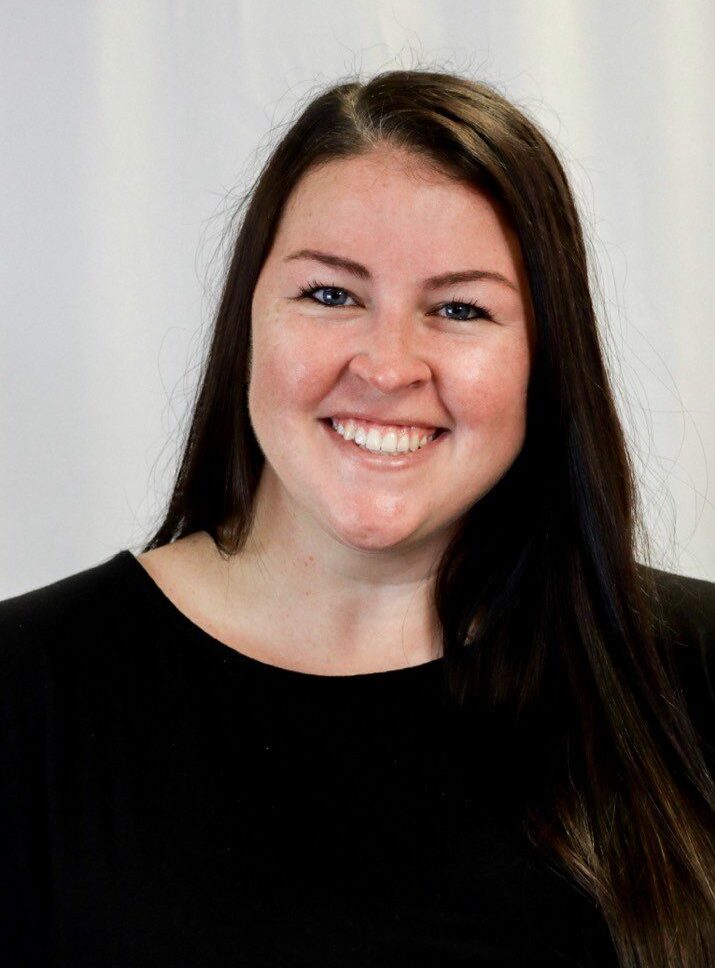 Taylor Stewart
Taylor Stewart is a Jacksonville native. Since the age of four, she has danced and competed in various styles and genres. Taylor grew up dancing at Nancy Dance Studio by the beach and started competing and attending conventions at age nine. She was a Fletcher High School Dance Ensemble member and became co-captain in her senior year.
After graduating from high school in 2011, Taylor attended FSCJ, where she auditioned and became a member of their dance program, danceWORKS. Through this program, Taylor grew, strengthened her technique, and took numerous dance classes throughout the country, including in Los Angeles and New York.
This program led her to meet her lifelong friends and coworkers, Hope and Rico. After being a member for two years and becoming a manager in her third year, Taylor received her Associate in Arts degree and went on to further her studies.
Committed to Dancing and Teaching
In 2017, Taylor earned her Bachelor of Science degree in Early Childhood Education. She now enjoys being a paraprofessional by day, caring for kindergarten and first-grade children with autism, and teaches a handful of classes at TWDT by night. Her favorite style these days is tap; however, she is fond of teaching and participating in several other techniques. Taylor loves her students, is blessed to continue to grow as a dancer, and is grateful to be part of the TWDT family
Allison (Alli) Reeder
Alli began dancing at the age of two. She trained under Denise Wall, the mother of Emmy-winning choreographer Travis Wall. She was chosen to represent her in Denise Wall's Dance Energy (DWDE) performance/competition company, where she worked with Travis Wall himself, as well as Jaimie Goodwin, Nick Lazzarini, and many others from various seasons of So You Think You Can Dance along with their choreographers.
She also attended Governor's School for the Arts in Virginia for dance. Alli has been in multiple TV commercials, CMT music videos, Chicago's Thanksgiving Day parades, concerts, and live performances in Times Square.
After graduating from her academic and arts high school, Alli returned to where it all began and received her Bachelor of Fine Arts in Dance from JU. She joined the American College Dance Association, where she was selected to be in multiple guest artists' works, and her choreography was recognized and chosen to be performed at the Douglas Anderson School of the Arts.
After college, Alli was selected as a guest performer at the 41st Annual Arts Awards Gala. She appeared on the national TV talk show Conversations With Denise and continues to teach and perform in various settings.
Liani Desseaux
At the age of 5, Liani took the plunge into the competitive dance world and began participating in numerous prestigious competitions with TWDT. Liani has taken various opportunities by going to competition nationals and performing for their opening numbers. Armed with boundless dedication and a burning desire to shine, she relentlessly honed her skills, pushing boundaries and perfecting every move. She is now studying at the University of North Florida and majoring in Business Management. Liani has trained in many styles including Ballet/Pointe, Tap, Jazz, Contemporary, Hip Hop. Her favorite style to perform is Contemporary.